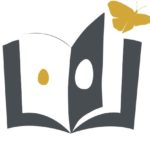 Click on the circles for more information about the results, intellectual outputs and impacts associated with the ICEPELL Project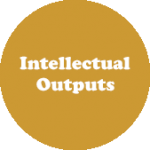 Intellectual Outputs
There are four intellectual outputs planned for the ICEPELL project.

The ICESurvey is a needs assessment tool, which will be designed and implemented in the five project countries. The aim of the ICESurvey is to collect information about practitioners' understanding of, attitudes towards, experience with and confidence about integrating ICE into their early foreign language classes to inform decisions regarding the development of the professional development course.
Transferability potential:
The survey will be made available in English and the five partner country majority languages Portuguese, Dutch, Italian, German and Norwegian through the open-access ICEPELL website. It will be easily accessible to teacher educators / researchers who might want to translate it into other languages or apply the survey in other teaching/learning contexts.
Expected impact:
The set of five national ICESurvey results will be published in the five partner countries, in each partner country's majority language. These results will inform local stakeholders (e.g. teacher educators, researchers, national publishers and course book authors, ministry of education, school directors etc).
A comparative analysis of the data between partner countries will be disseminated in an English publication. This will reach a more international audience and make a contribution to the lacuna of data relating to this area of early language learning.
---

An ICEKit is a teaching pack for practitioners and their students. It supports practitioners in using a particular picturebook to develop ICE in early language learning. ICEKits will be created by practitioners for practitioners during the ICEPro Course. They will have been piloted in real classrooms and subsequently revised. The kits will be made available on the open-access ICE website at the end of the project. Some kits will also be presented as printed booklets at dissemination and multiplier events. Each ICEKit will be associated with the Intellectual Property Rights License agreement.
Transferability potential
The ICEKits will follow a clear, easy-to-read format which will be easily transferable to any other picturebook in English or any language for that matter as well as to approach a variety of different ICE-related and non-ICE-related topics.
Impact
ICEKits will enable practitioners within, and beyond, the ICEPELL project to confidently implement ICE through picturebooks in English. It is expected that the impact will also be seen in teacher education courses beyond the ICEPELL project where the ICEKits, together with the ICEGuide can be used as a resource for training.
---

ICEPro Course is a 25-hour face to face professional development course, with a short virtual introduction, developed to equip practitioners with knowledge, attitudes and competences to successfully plan for, manage and assess ICE through picturebooks in early EFL. The intention is that the course provides practitioners with all the skills and competencies required to successfully make changes in their classroom practice.
During the ICEPro Course this is supported by post-course activities with practitioners sharing and reflecting on their newly learned skills with the support of the e-Twinning ICECommunity, a virtual community of practice, as well as through opportunities facilitated by partners-as-mentors during feedback meetings.
Transferability potential
The ICEPro Course will be trialled with practitioners participating the ICEPELL project and upon completion of the project, it will be run through each ICEPELL Partner institution as well as through the School Education Gateway.
The ICEGuide, a handbook for practitioners and teacher educators to implement ICE activities through picturebooks, will be created based on the ICEPro Course, enabling further transferability far and beyond the original participants.
Impact
The expected impact of the ICEPro Course will be seen through:
the practitioners' attitudes towards their perceived ability to select picturebooks, plan for integrating ICE through picturebooks in their classroom practices and put their learning into practice.

the children's' attitudes towards and interest and involvement in citizenship issues through English and the picturebook-related activities.
the project partners' professional development as teacher educators and course developers.
---

The ICEGuide Handbook is a pedagogical framework and easy-to-use manual for the implementation of ICE through picturebooks in EFL. It is for disseminating grounded theory and practical ideas which have emerged from the ICEPELL project and will be for use by practitioners and teacher educators. The ICEGuide will be placed as a downloadable pdf document on the ICEPELL website and also be given as a printed manual to participants in the final ICEPELL dissemination event in June 2022.
Transferability potential
The ICEGuide will summarise the learning, teaching and training undergone during the three-year ICEPELL project making it available to the general public. It will support the sustained implementation of picturebooks in English to develop ICE in early EFL in Europe and hopefully beyond. It could also support similar approaches in any foreign language and provide a sound basis for similar activities with older EFL learners and their teachers.
Impact
The impact of the ICEGuide is expected to be enormous, as it comprises a summary of all that is relevant to integrating ICE in early EFL through picturebooks. Through the ICEPELL website it will be available as a pedagogical tool to stakeholders locally, regionally, nationally and on an EU level, as well as around the world