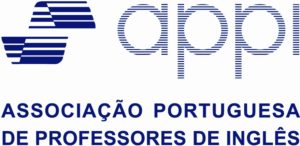 APPI – the Portuguese association of teachers of English as a foreign language – is a non-profit organisation committed to improving English language teaching in Portugal since 1986. Its Special Interest Group, APPInep, was founded in 2000 and supports teachers of English working with pre-primary and primary children. APPI provides its more than 7500 members with a number of opportunities for professional development. Its mission is achieved through consistently providing members and teachers of English with lifelong professional development opportunities, made possible through APPI's human and material resources. APPIforma, APPI's Teacher Training Centre, is accredited and validated by the Portuguese Ministry of Education, and organizes, plans and runs short-term training events and teacher training courses, both face to face and online (using its Moodle platform) for teachers of English from pre-primary to secondary education in mainland Portugal, the Islands of Madeira and Azores as well as in Portuguese speaking countries on the African Continent.
APPI is proud to collaborate and partner several Portuguese organizations, namely the Portuguese Ministry of Education, City Councils, schools, teacher training centres and universities, the British Council and International House, as well as international organisations like the Norwich Institute of Language Education (NILE), Pilgrims and the International Association of Teachers of English as a Foreign Language (IATEFL). In 2002, together with British Council Portugal, APPI set up the exciting BritLit project. Both the APPI and APPInep teams have extensive experience in organizing training events, seminars and conferences and run an annual APPI conference, attended by around 600 teachers of English, and smaller, local seminars three or four times a year. All activities are constantly updated on the APPI and APPInep webpages, on the APPI and APPInep Facebook pages and through the APPInep e-Newsletter and APPI e-Journal.
Click here to see the presentation PPT from the 1st Transnational meeting.
APPI Steering committee
Alberto Gaspar: Teacher trainer; APPI Board President
Sónia Ferreirinha: Teacher; APPI Board Member and APPIforma Director, APPInep committee member, teacher trainer,
Manuela Pinto: Teacher, APPI Board Member and Treasurer
Ana Nunes: APPInep committee member; teacher and librarian; teacher trainer
Judite Fiúza: Teacher, APPI Board Member