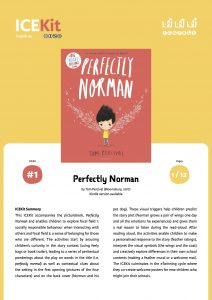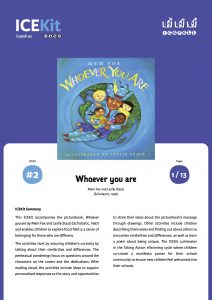 Our first two ICEKits are ready!
We are so excited about our ICEKits. These are teachers resource packs and one of the ICEPEL Intellectual Outputs. ICEPELL will be developing 17 ICEKits, around 17 different picturebooks. The first two kits are pilot ICEKits and will be used during the virtual professional development course that starts on 3 March 2021.
ICEKit #1: Perfectly Norman has been developed around the picturebook Perfectly Norman by Tom Percival (Bloomsbury, 2017)
ICEKit #2: Whoever you are has been developed around the picturebook Whoever you are by Mem Fox and Leslie Staubs (Scholastic, 1997).
We are really proud that Danuta Wojciechowska, a picturebook creator and illustrator/designer, has been responsible for the design of our ICEKits at Lupa Design.